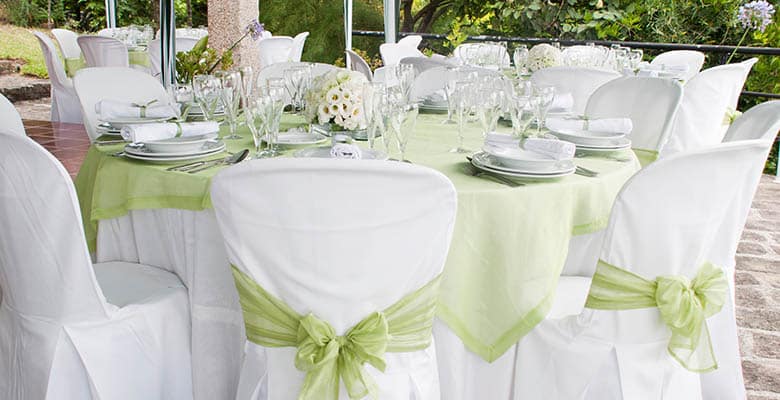 Any special day of course needs special arrangement with perfect decoration, delicious food and other party rentals. A proper planning helps to make everything perfect and the guests in the party can enjoy the moments forever.
If you are planning to throw a corporate party then explores corporate party event ideas to plan a fantastic party. A fun-filled atmosphere symbolizes the position of the company and these events breaks the monotony of daily work routine that strengthens a business relationship among partners.
Corporate party ideas
To organize any corporate party, choose a venue with separate sitting arrangement, a platform for live performance, adequate dining area and some more space for entertainment activities. After choosing the venue, consider decorations to give an elegant look to the event. In corporate parties, flowers, ribbons and candles are used. Besides this, lightning plays an important role to grace the event. To get flawless lightning, seek assistance from professional event managers who provide high-quality electronic lightning equipment on rent.
Make sure to hire a professional caterer who has the provision of variety of cuisines with different options on drinks as well. You must try the food before finalizing the caterer. Any party can be made interesting by making arrangements for entertainment. Think about all the ideas like magic shows, discotheque, dance floor etc..These activities help the employees to experience change from busy work life.
Organizing corporate events requires planning. If you want to arrange your party comfortably then think about contacting professional event planners as they have the requisite experience to organize corporate parties in the best way. They also recommend variety of ideas to make the event extra-ordinary.
Corporate party supplies
These days, it is customary for many companies to initiate corporate parties especially on special occasions. The main reason behind these parties is to keep the employees in good mood and to appreciate their teamwork. To plan a perfect corporate bash, consider hiring an experienced event manager and party rental company. Shape up your vision by giving all the information to the event manager related to number of employees, guests and entertainment activities. With the popularity of theme concept, you can also choose an impulsive theme to give an identity but make sure to choose a different theme from previous year. While choosing theme, consider the type of industry and likes and dislikes of the employees involved as the theme should be something extra-ordinary and it can be exotic or lightly shocking,
So, why not plan at least once or twice in a year,a corporate party by using the best ideas.