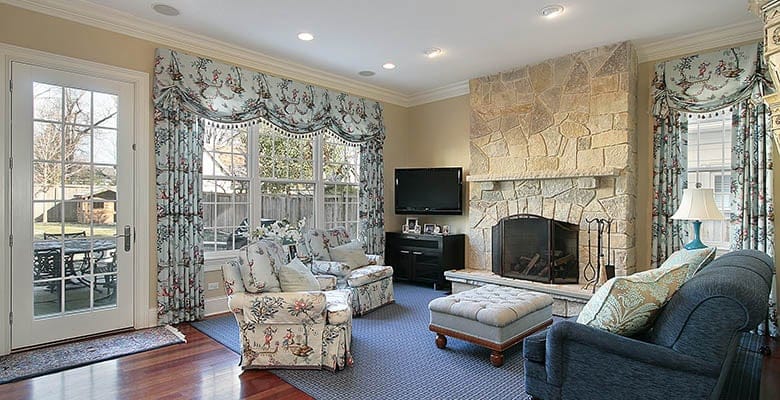 Oriental rug is an expensive investment that will last for years. Since oriental rugs are expensive, you may want your rug to be a focal point of your interiors. These durable and long-lasting rugs give a rich and royal look. Oriental rugs are crafted with details for luxurious homes. Previously, oriental rugs were found only in palaces, but now these rugs are transforming every normal home into a palace.
Decorate with oriental rugs
Oriental rugs let you decorate a room, even if you don't have any luxury furniture. These rugs can be used as an inspiration upon which you can base your entire interior decor. Oriental rugs can fill your space with rich and royal colors, and create an exotic feeling to your home. Follow below mentioned tips to decorate your home with oriental rugs:
Paint your walls to complement oriental rugs
Oriental rugs generally come with at least 5 different colors in them. There will usually be one main color such as navy blue, red, burgundy etc. In order to bulge out the rug, you should paint your walls in some light shades. The light and dark contrast will provide a perfect setting to your home.
Use oriental rugs to hide stains
In case you are living in a rented apartment which has many stains on the floor, you can use oriental rugs to hide those stains. Your carpet will beautifully hide the stains and provide a beautiful looking interior to you.
Team up oriental rugs with hardwood floor
If you are thinking about changing the floor of your living room, then you should opt for hardwood floor. Oriental rugs look better with the hardwood floors. The combination of light hardwood floor and dark oriental rugs will provide you a superb setting. To get the best results, keep floors and wall colors in sync.
Keep your furniture in mind
When you buy oriental rugs, keep your furniture in the mind. Opt for rugs which complement your existing furniture. You can find oodles of design patterns and colors in oriental rugs to choose from. Your furniture items and oriental rugs should look made for each other.