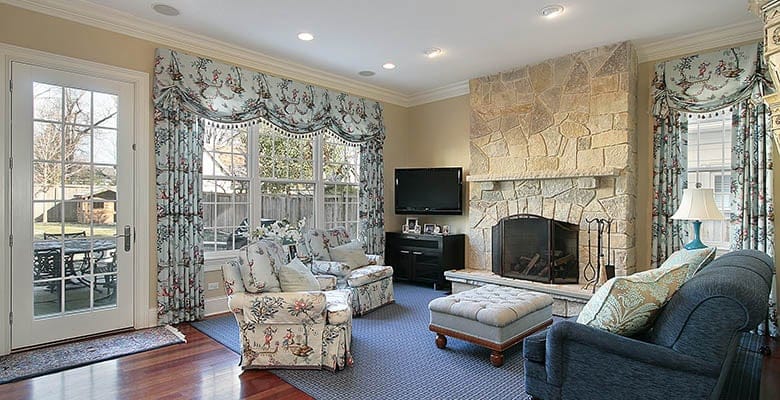 Window Shutters are solid window coverings. They are generally made up of wood or other solid materials. In the window shutter, a frame is installed around the window frame and louvres are set within the frame. There are normally two separate shutters installed on the window that open either side. The louvers of shutters are adjustable, with a pole which is also used to open or close them.
About window shutters
You can find many window covering options in the market, but none of them can compete with window shutters. This window covering is apt for every kind of window and look good with any type of interior décor. The window shutters offer unique benefits. Have a quick glance over practical benefits of window shutters:
Window shutters are the best for privacy and security
Shutters allow you to choose between privacy and visibility. When slats of shutters are closed, it is still possible to adjust the rod to permit light to enter inside. Also, plantation shutters come with locks, which prevent them from flying open. This feature adds second security lock to your windows.
Wood shutters offer sound and thermal insulation
By keeping slats of shutter closed, you can get sound insulation. The timber layer acts as a barrier for noise. Also you can insulate a room with the help of wooden shutters, they posses excellent thermal insulation property. This feature makes shutter an energy efficient window covering.
Window Shutters are easy to maintain
Window shutters are really very easy to maintain. They do not require any special cleaning or cleaning tool. You can keep your shutter neat and clean with regular dusting and mopping.
It is easy to adjust shutters
Shutters are a lot more adjustable than curtains. You can simply adjust shutter's louvre settings according to your convenience. Modern motorized shutters make adjustments even easier.
Window shutters provide neat appearance
When it comes to aesthetics, window shutters trump over all other window coverings such as drapes, shades, and blinds. Shutters come in a variety of color and design choices. Also, many shutter contractors offer customized shutters. It means you can now customize shutters according to your needs and requirements.